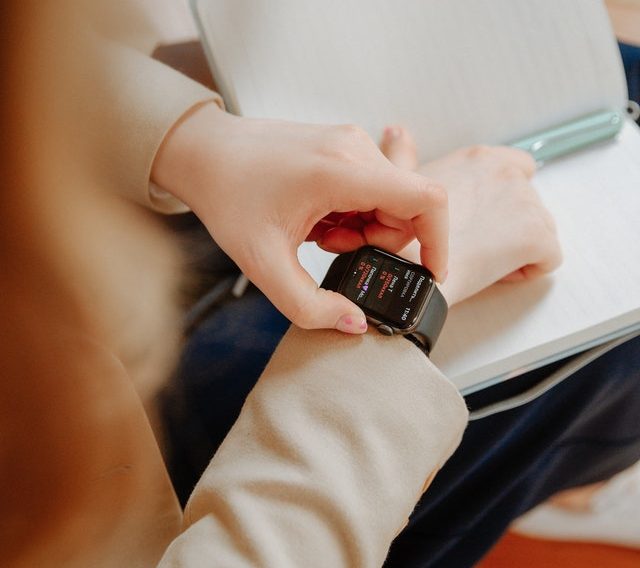 Congratulations on your purchase of a smartwatch! Now you may be wondering how to install the Simvalley smartwatch app into your new smartwatch. In this article, we'll explain how you can do so easily and quickly.
Smartwatches are amazing pieces of mobile technology and perform a variety of functions even though they are quite small. When you connect a smartwatch to a smartphone, they have even more functionality. This can be helpful for busy people who are constantly on the go.
(If you don't know how to, our guide can show you how to connect your smartwatch to your smartphone. Click here to read it).
In case you didn't know, the Simvalley smartwatch is a tool and utility app that was developed by Pearl GmbH. This app lets their smartwatch owners program their smartphones via their smartwatch.
A smartwatch owner can allocate a precise notification type which only prompts when the smartphone is paired with it.
AllCall Waterproof Smart Watch Android Men IP68 Waterproof 3G Smartwatches Phone 2GB RAM 16GB ROM 2.0MP Camera GPS Sports Fitness Tracker 460mAh Battery WiFi Support
Enjoy your music right from wrist. Listen to your music on your phone or watch. Sync music to your watch and grab some Bluetooth headset to go for a run without your phone. (Android only). Use many different apps like Google Play Music, Spotify, and Pandora (Android Only). Look good. With a sleek, modern design, brilliant 1.39 AMOLED display,the smart watch phone is the perfect accessory for practically any occasion.

Be Fashionably Fit: Get clear and actionable insights into your health with heart rate monitoring, and fitness with a suite of advanced sensors and 9 sport tracking modes like run, bike, walk, basketball,soccer, badminton, etc. Download more apps on google play like Strava, Runkeeper, Sleep for Android,It is a good waterproof smart watch.

The smart watch phone can be ability to make and receive calls(Need To Sim Card). Also, download all of your favorite mobile apps such as text messages, email, Facebook, Twitter.

Do more.Charge less:Run,bike,hike,or whatever you love doing for up to 2 days on a single charge.

Android Standalone Smart Watch,the smartwatch with understated elegance for the fashion-conscious fitness enthusiast, the smart watch phone is the perfect combination of style and technology.
How To Install Simvalley Smartwatch App
To Install The Simvalley Smartwatch App For Android Users
Follow the steps below:
Please note that all you need is your smartwatch, connection to the internet, and your android phone.
1.   Make sure your smartwatch is connected to your android phone. To do this, turn on the Bluetooth and the devices will automatically pair themselves. This is assuming you've previously paired them and they know how to communicate with each other already. If this is not the case, then you will need to pair both devices.
(Click here to learn how to connect your smartwatch to your smartphone).
2.   To see if your smartwatch is connected to your smartphone, open the app on your android phone. Ensure that it says connected. It will say so below your smartwatch name.
3.   Start browsing the apps. The most convenient and easiest way to browse available apps for your device is to use the android wear app already installed on your smartphone. If you don't have the android wear app already installed on your android device, then you will need to download it at this point.
4.   Tap on the browse apps or more once you've opened the android wear app. Go to the Google Play section for the android wear apps which is compatible with your Simvalley smartwatch.
5.   When you get to this section, you will see a wide variety of apps for your smartwatch. They have been divided into different categories for easy accessibility.
6.   Select the app you wish to install and click install. If you have to accept any permissions, tap on accept permissions.
7.   Once the app has been installed, your smartwatch will prompt you to start the app. Tap on the app to start using it.
To see a visual description of how to install apps on your Simvalley smartwatch when connected to an android phone, check out the video below:
A Devoted Smartwatch App
Simvalley smartwatches are created to function quite well with Simvalley devices. Owners are permitted to set their mobile devices via the smartwatch.
The interface designed to be used by owners is simple and clean with movement inside the app made simple enough for various users.
The application has a variety of options for the notification and they include the following:
Notification app
 Accessibility settings
Blocked app
Notification service toggle
The notification option is the place dedicated to users so they can control which notifications from the smartphones are passed on to the Simvalley smartwatch.
Users are also allowed to toggle any push notifications of their choice via the phone service option. Users can choose to turn the push notifications for call service and SMS service off or on.
Additional push notifications selections which can also be toggled are, always send notifications and show connection status.
The great thing about the app is that it gives easy access which is remote to the smartphones. This means that owners don't always have to check their mobile phones every time. All users have to do is check their smartwatch.
Advantages Of The Simvalley Smartwatch App
1.   It allows devices to be connected easily and it can be navigated easily.
2.   Users can block mobile device notifications if they wish to do so.
3.   It has a clean interface for users to navigate easily.
4.   Push notifications can be toggled.
Disadvantages Of The Simvalley Smartwatch App
1.   Sometimes it may drain the battery life of the smartwatch and mobile device.
2.   It has limited push notification selections.
3.   Its functionality is quite limited.
What Is A Simvalley Smartwatch?
This smartwatch referred to as Simvalley is a fascinating technological device.
It serves two purposes which are as follows:
1.   It works as a smartphone.
2.   It serves as a distant feedback source for a mobile device.
The smartwatch consists of an entry-level Graphics Processing Unit (GPU) and an average dual-core processor. These two help it handle easy mobile responsibilities.
The screen also has app icons on it which are easy to manage and use. It also has a small inbuilt camera however it has a low resolution.
A number of the Simvalley watches use a watch strap made out of rubber to give it added durability while still making sure the finish is elegant. Simvalley watches also have a casing which is metal.
Simvalley smartwatches are compatible with third party batteries, micro SD cards and SIM cards. Users can charge these smartphones via the contact interface located at the bottom which is also metal. The smartphones can also be charged via a micro USB port.
One of the limitations of this smartphone is the fact that users have to open a cloud storage account so they can move their files. This is because there's limited data transfer available on these devices.
Even though the Simvalley smartwatch has a solid GPS signal, it has less than average wireless network strength. It also has a poor and weak connectivity for its telecommunications.
If you're making a call and it sounds a bit inaudible, this also sometimes happens when you use a Simvalley smartwatch.
Despite its shortcomings, the Simvalley smartwatch is a good device for users who need to use a device as simple as possible as they go about their everyday activities.
Unfortunately, the Simvalley is no longer available in the market and you'd need to get another smartwatch brand.