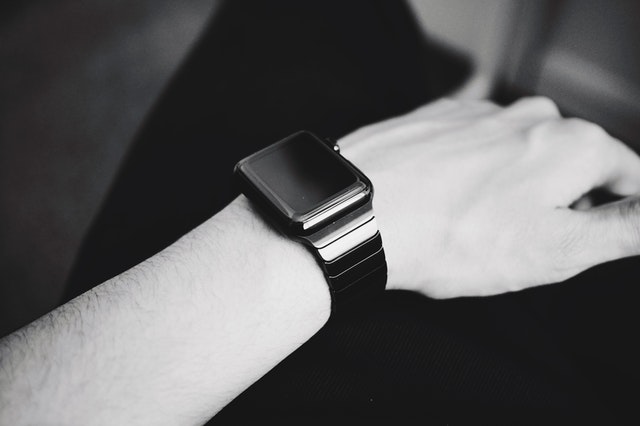 Fossil is a great brand for many smartwatch users because the company provides a wide range of watches.
These watches are not only functional but are also very attractive. Depending on your budget, you can also get a watch that is quite affordable. Of course, they also include technology and smart features which assist wearers to improve their everyday lives.
You may have just bought a new Fossil smartwatch or you may be considering buying one. We're not surprised given all the cool features this watch has and all the many functionalities it can perform.  
If you accidentally altered the settings on your Fossil smartwatch and you need to get it to reset, in this article we'll be answering the question: "how do I reset my Fossil smartwatch?" This also applies, if you also need to get it sold and need to get it back to its original settings.
Resetting your Fossil smartwatch will mean that your watch will revert to the factory defaults the watch came installed with. This also means that you will be able to get your smartwatch reconfigured to the original settings. You can choose to get all information personal to you erased as well.
To avoid any unnecessary heartache, we advise that you back up any data which is useful to you in the future before you reset your smartwatch.

Fossil Gen 5 Julianna HR Heart Rate Stainless Steel Mesh Touchscreen Smartwatch, Color: Rose Gold, Smoke (Model: FTW6036)
Smartwatches powered with wear OS by Google work with iPhone and Android phones

Extend your battery life for multiple days with new, smart Battery modes; magnetic usb rapid Charger included; charge UP to 80 percent in under an hour

Heart rate and activity tracking using Google fit; Built in GPS for Distance tracking; swimproof design 3Atm; Google assistant it's your own personal Google, always ready to help; speed through checkout with your watch using Google pay

This is one smart watch now with a speaker for Audible alerts and taking phone calls, Google assistant responses and more; Receive smartphone notifications and alerts; Microphone; Download third party apps with 8Gb of storage and 1G ram memory capacity

Case size: 44mm; Band size: 22mm; interchangeable with all Fossil 22mm bands; screen size: 1. 28 inch. Circumference - 185 mm
How Do I Reset My Fossil Smartwatch?
Please note that getting your smartwatch reset to the factory settings will delete all data stored on it.
Example of data includes fitness data, third-party apps which have been installed, cards, and any active notification. Please note that third party apps also tend to store their own data. So, bear that in mind as well.
Data also include personal preferences and system settings. On the plus side, any data that has been stored in your Google Account will not be affected.
It's also important to note that if you reset your watch, it will not automatically reset either your tablet or phone.
To reset your Fossil smartwatch to its original settings, follow the quick and easy steps we've provided below:
1. Push the middle button on the Fossil smartwatch to bring up the power-up display.
2. Push the middle button on the Fossil smartwatch to be taken to the app menu.
3. Scroll down till you can see the settings menu. Then tap on it.
4. Tap on the systems option.
5.  Select the disconnect and reset option.
6.  Select the checkmark option to confirm your selection.
7. As your Fossil smartwatch resets itself, head to the Bluetooth settings on your smartwatch. Once there, be sure to remove your smartwatch from the list.
8.  Once your smartwatch has completed resetting back to factory settings, you have to get your smartwatch paired to your smartphone once again.
Now that you know how to reset your Fossil smartwatch, should the need ever arise, we've included below some of its impressive features. If you're thinking of buying this smartwatch, this should be useful to you.
(Click here to read our smartwatch buying guide if you need help deciding on one).
Features Of The Fossil Smartwatch
Every Fossil smartwatch makes use of Google's Wear OS which used to be known as Android Wear. They all come with several useful features which are listed below:
It Comes With Google Assistant
Owners can use this feature to get help tailored specifically to them. This includes everyday tasks like helping you find the restaurant closest to you or helping you compile your grocery list.
It Features Stopwatch Functionality, An Alarm, And A Calendar
All these help owners to take charge of their day and remain organized and efficient.
Email, Text, And Call Notifications
Now you really don't have any excuse to not keep in touch on the personal and business front. That is of course unless you're deliberately avoiding someone.
Activity Tracker And Fitness Apps
These include Endomondo which can be downloaded from the Wear OS Store. They also include apps such as Stava and Google Fit. These apps help users to stay healthy and keep their fitness goals on track.
Now you no longer have an excuse to not go to the gym or exercise outdoors and keep in shape.
You also don't have the excuse of not wanting to carry a heavy smartphone around to keep track of your activity. You can keep track of your activity as you exercise. All you need to do is have a glance at your wrist.
Music Streaming Apps
These apps include apps such as Google Play Music, Spotify, and a huge selection of other apps. Another cool feature is they allow you to download music directly to your smartwatch. In some cases, you can download as much as 4GB worth of music!
Apps For Contactless Payments
Welcome to the future! These days, the option of making payments of the contactless kind has been made even easier with smartwatches. That's right. You can make payments via a smartwatch.
All you need to do is make sure your bank card has been linked to the smartwatch. You also need to make sure you've downloaded an app such as Google pay in order to make payments.
Contactless technology simply means all users have to do is tap their wrists to the card reader. Once this happens, the payment goes through and you can be on your way with your coffee and donuts.
Standalone GPS
What this means is that you can improve your tracking activities even more. This means that your smartphone does not necessarily have to be connected to your smartwatch.
If you're the fitness type who likes to cycle and run very far distances because you're enjoying it so much, this is great news.
Another added benefit is also the fact that this technology gives access to fitness apps. This means that the apps are able to record your route. This ultimately means that the results recorded during sessions will be more accurate.