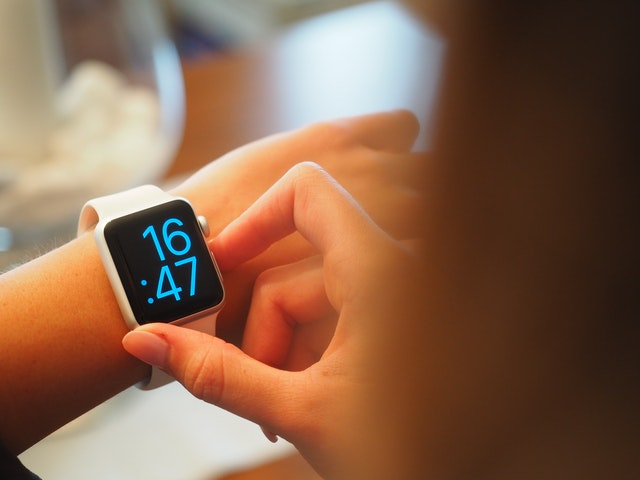 Today, we will show you how to change the time format on a Gt08 smartwatch.
Smartwatches are becoming more and more popular among technology users because of how convenient they are in terms of their use. They include several functions which the average user finds extremely useful.
To a large extent, they are capable of performing a variety of functions. It's interesting to note that smartphones can also perform these functions.  The great thing about smartwatches is that they can do the same thing while also not needing too much space. All you need to do is wear it on your wrist and you're good to go.
A lot of fitness enthusiasts find smartwatches very useful since they don't have to lug around a smartphone anytime they go for a run.
If you own a Gt08 smartwatch, then you can rest assured that your smartwatch is also capable of carrying out a lot of the same functions. Another added bonus is the fact that they are quite affordable especially when you consider all the functions they can perform.
When it comes to design, the Gt08 smartwatch has an expensive look to it which is good news if you're the fashion-conscious accessory owner. The watch is quite impressive in terms of its functionality while also having a value which is affordable for a wide range of customers.
If you've recently acquired a brand new Gt08 and you're wondering how to change the time format, this article will explain how you can.
If you've owned your smartwatch for a while and it's always had the same time format but now you need a change, you've come to the right article.
Amazingforless GT08 Bluetooth Touch Screen Smart Wrist Watch Phone with Camera – Gold
HD DISPLAY: High sensitive capacitive touch screen; Perfect match technology.

CAMERA: Enjoy the convenience of snapping the best photos right from your watch.

SIM CARD: Compatible as an independent mobile phone with SIM card slot; Support up to 32GB Memory Card.

FEATURES & HEALTH MONITORS: Pedometer, Sleep Tracker, Message Reminder, Call Reminder, Answer Call, Dial Call, Remote Control, Push Message, Altitude Meter, Calendar, Music Player Anti-lost + More!

MAXIMUM COMPATIBILITY: Compatitble with all Android & IOS Smartphones; such as Samsung, HTC, Sony, LG, Huawei, ZTE, Oppo, Xiomi and so on. Note: This smart watch is 100% compatible with all android smartphones, Please Note: For iPhones it only supports partial functions including Pedometer, Calendar, Call Sync, Calculator, Clock, Stopwatch, Music player, Hands free + more
How To Change The Time Format On A Gt08 Smartwatch
To achieve this, all you need to do is change the format of the time on your smartwatch. Follow the steps which have been detailed below.
1.  If the screen of the smartwatch is dim, tap the screen. Doing this would wake the smartwatch up.
2.  Swipe down from above the screen of the smartwatch.
3.  Tap on settings. If you don't locate this function instantly, swipe left.
4.  Tap on the system menu.
5.  Tap on date and time.
6.  Scroll down till you see use 12-hour format.
7.  If you are changing from 12-hour format to 24-hour format, select 24-hour format.  
The brief video below describes this process
Advantages Of The Gt08 Smartwatch
This smartwatch has several advantages and the main one it has is how universal it is. This is a smartwatch that is compatible with both Android and iOS devices which is great news if you use both operating systems.
If this is the case, this means you can quickly and easily connect your Gt08 smartwatch to your devices.
We've listed a few of the advantages below:
1. It has a slot for a SIM card.
2. It contains a built-in 0.3 MP camera capable of taking pictures and recording video.
3.   It has a fitness functionality including a pedometer and calorie counter.
4.  It has a qualitative IPS-display of 1.54 inches in addition to a resolution of 240 by 240 pixels.
5.  It has a Bluetooth 3.0 function.
It's also important to note that the clock is quite simple and easy to manage. The touch screen of the Gt08 smartwatch is sensitive enough and quickly identifies the touch of the user.
For the screensaver, you can set any photo of your choice on the clock screen. Alternatively, you can use one of the several types of dials that are available.
There are also more than enough applications released on a regular basis that are available for users to download.
Additional Information About The Gt08 Smartwatch
This smartwatch is produced in the country of China by several factories. It was introduced to the market for the first time in the year 2015 shortly after the DZ09. It soon gained a lot of popularity.
If you need evidence of this, all you need to do is search for this watch on either Amazon or eBay. Don't be too surprised to find that a lot of suppliers offer the watch as part of their merchandise.
The initial platform for this smartwatch was the MTK6260 which is similar to the DZ09 smartwatch. Shortly after the GT08 was launched, producers began to manufacture the MTK6261 series A and D. They did so in an attempt to take out the competition by producing watches that could sell at lower prices.
However, these less expensive MTK6261 series contain less ROM. In addition, the graphics resolution is lower in quality and it's quite noticeable, especially when compared to the MTK6260.
Features Of The Gt08
1.  Display screen of 240 x 240 pixels.  
2.  Capable of receiving and making phone calls.
3. Capable of sending text messages and reading text messages (Android devices only).
4. Capable of taking pictures and videos straight from the camera of the watch.
5. Capable of controlling the camera on your smartphone straight from the smartwatch.
6.  Capable of playing music from your smartphone.
7. It has a 380mAH battery capacity which provides 10 plus hours of standby, including 2 to 3 hours of talk time.
8. It has a sedentary reminder which helps to keep owners active.
9. It has a pedometer.
10. It has a notification alert system which informs owners of apps on their smartphones which need their attention. (Android only).
11. The speaker is loud and easy for owners to hear which means they never have to miss another alert.
12. It has a strong vibration alert.
13. It contains a calculator.
14. It has a sleep monitor.
15. Capable of browsing the internet via an internet browser. Please note it needs a SIM card for this function. (Click here to learn how to insert a sim card in a smartwatch).  
16. Capable of checking WhatsApp messages. Please note it needs a SIM card for this function.  
17. Features a super sensitive touch screen.
18.  It has an antenna included in the wrist band.
19.  Capable of supporting a Micro SD card of up to 32MB. Please note the SD card is not included.
20. It supports a variety of languages including Italian, French, Spanish, and many others. This is one of the factors which make it a popular watch among several watch owners.
21.  Owners can listen to FM Radio with USB stereo headphones. Please note the USB stereo headphone is not included.
22.  It contains a 3 menu color theme users can select from.
One of the commonly asked questions concerning this smartwatch is if it's capable of working with WhatsApp. Like we mentioned in number 16 of the Gt08 features, you do need to insert a SIM card into your smartwatch for this to happen.
You may get a SIM notification error but this does not mean you should come to the conclusion it's not working. Make sure the app is installed on your smartphone and is connected to your smartwatch.
Once you've paired the two together, your WhatsApp notifications will show on your smartwatch. The WhatsApp application will not work on your watch if it's not connected to your smartphone. (Click here to learn how to install apps on your smartwatch).