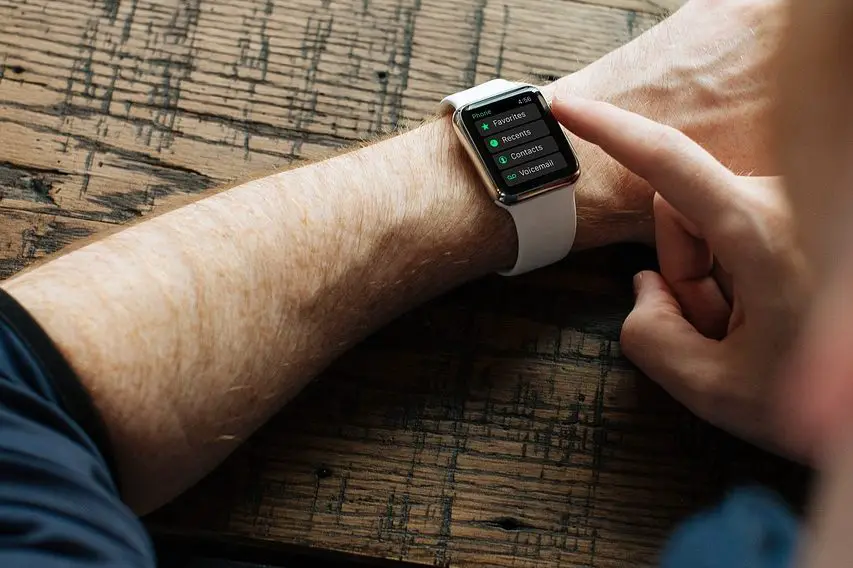 Texting on smartwatches can be a little bit complicated. So, it's no surprise people need a little help learning how to text on a smartwatch when they buy one for the first time. It's important to note that all smartwatches don't have keyboards enabled. The screens used on the device are quite small so it's not possible to make use of keyboards on them. 
We're going to be looking at the only two kinds of smartwatches with the ability to text. The first is the Android Wear OS — the most commonly used smartwatch software. The second is the Apple Watch. 
First off, we'd be taking a look at texting on all smartwatches running on the Android Wear OS.
Android Wear Os
To text on a smartwatch that runs on Wear OS, follow the steps below:
Click here to get the Samsung Gear Sport Smartwatch (Bluetooth), Black, SM-R600NZKAXAR – US Version with Warranty!
Texting With Your Voice
1. Wake up your screen if you can't see it.
2. Navigate to the Assistant screen and tap on the MICROPHONE. 
3. Say 'send text to' and then say a contact's name or call out a phone number.
4. Speak out the message you'd like to send. Once done look at the screen to confirm that it's correct
5. Tap the SEND button to send the message. To cancel before it's sent, tap CANCEL.
If you still need some guidance, not to worry. We have included the video below to help guide you better.
Texting With A Messaging App
1. From your apps menu, open Messenger (AT&T) or Message+ (Verizon).
2. Tap New Message.
3. Select the contact you wish to send the message to.
4. When done at the bottom of the screen, tap the blue check mark.
5. Speak out the message you wish to send. On some watches, you can also type, send an emoji, or scroll down for pre-written messages.
6. Your watch will tell you that the message is being sent. To cancel before it's sent, tap CANCEL.
Apple Smartwatches
Click here to get the Apple Watch Series 3 (GPS, 38mm) – Space Gray Aluminium Case with Black Sport Band!
To send a message on an Apple Watch, simply follow these instructions,
1. Tap on the Messages app on your Apple Watch.
2. Firmly press the display, till the New Message box shows
3. Tap on New Message.
3. Tap Add Contact, tap a contact in the list of recent conversations that appears, then choose an option:
4. Tap the Microphone button to search for someone in your contacts or to dictate a phone number.
5. Tap Create Message. Use the Microphone icon and dictate your message out loud.
6. Wait for your message to register. Click on Send.
If you still need some help, check out the video below: It goes through the entire process of texting using an Apple watch.

Conclusion
It's much better to make use of your smartphone to send a text. But if you're in a pinch and need to get a text off real quick, your smartwatch can easily send off a short text. Just make sure to use the instructions above depending on the OS you're using. 
Some smartwatches come with preinstalled short messages. You can easily send off one in response to a call or even a text, if you so desire. 
By the way, not all smartwatches can send texts. If this is a feature you'd like, make sure to do the research before making a purchasing decision on any smartwatch. Also, to use the messaging feature on your smartwatch, you'd need to sync your smartwatch to your smartphone. Click here to read How To Set Up A Smartwatch.