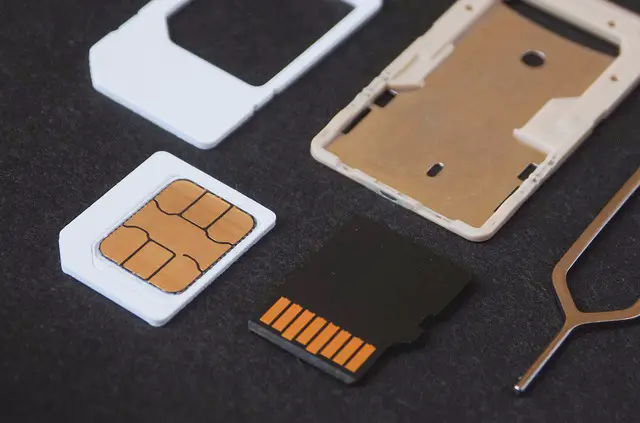 Hey guys! So, today, we are going to be looking into how to insert a sim card in a smartwatch. So you've just acquired a brand new smartwatch and now you're the envy of your friends. However, you need to get it properly set up and running to be able to maximize all of its awesome and cool features. 
Without the 4G cellular LTE connectivity which is available on a sim card, you won't be able to maximize all of your newest gadgets features. Don't worry because in this article, we'll provide you with the necessary information you'll need to insert a sim card in a smartwatch. 
First, you will need to find out if your smartwatch supports 3G or 4G LTE technology. This will help you determine which type of sim card would work best in your smartwatch. 
4G LTE connectivity available to use in your smartwatch means you can make calls directly from your smartwatch. You will not need to connect it to your smartphone. 
If you need to browse the internet quickly or access online content, having an internet-enabled smartwatch is made possible through the help of a sim card. 
Different Types Of Sim Cards
A sim card is the core of any technologically mobile device. It is a simple unit that permits a device to connect with other devices across the globe and function effectively. SIM (card) stands for Subscriber Identity Module and it is used to communicate with your mobile phone service provider. 
There are three types of sim cards available in the modern technology market and they are:
Normal (regular sized) sim cards.
Micro sim cards.
Nano sim cards.
Having a sim-card-enabled smartwatch empowers you to browse the internet via your smartwatch. Seriously, how did we live before technology existed? 

Click here to get the SpeedTalk Mobile Smart Watch SIM Card – Compatible with 2G 3G 4G LTE GSM Smartwatches and Wearables – 6 Months Service!
How To Insert A Sim Card In A Smartwatch
If your smartwatch is on, turn it off by long-pressing the power button (which is usually located on the right side of the device). 
Look carefully at the back of your smartwatch where you will see a notch. 
Pull the notch back and open it. 
Remove the battery from the smartwatch. 
Now you will be able to see the part which holds the battery and the slot for the sim card space and a memory card depending on if your smartwatch has the option for that. 
Now gently pull the sim card slot back and lift it up then insert the sim card, then close the sim card slot back. 
The direction in which the sim card should be placed in the sim card slot is usually shown in a small drawing next to the sim card slot. Make sure you place the sim in the same direction as demonstrated in the drawing otherwise your device may not function correctly when you switch it back on. 
Push it back down into place gently. 
If you're unsure which direction it should slide, if you check the smartwatch carefully, you should see where it's written "lock." This is an indication of which direction you need to slide the sim card slot to lock the sim card in place. 
When it has locked into place, you will hear a clicking sound as confirmation. Don't push down too hard on it or else you will damage the hinges on the metal tray frame. 
If you have a memory card, repeat the process but this time, the memory card will go into the slot designated for the memory card. 
When you're done inserting the cards into their respective positions, insert the battery back into the smartwatch. 
Replace the back cover back on the smartwatch. 
Switch the smartwatch on by long-pressing the power button (which is usually located on the right side of the device). 
After a short while after it's booted up, it will detect the sim card and you should be able to now use your smartwatch. 
Click here to get the Smart Watch, Bluetooth Smartwatch Touch Screen Wrist Watch with Camera/SIM Card Slot, Waterproof Smart Watch Sports Fitness Tracker Android Phone Watch Compatible with Android Phones Samsung Huawei!
Activating The Sim Card For Your Smartwatch
Activating a sim card for your smartwatch is a lot easier than a lot of people think. In a lot of instances, the user manual usually instructs owners to place the sim card in the slot and simply activate it online. 
We've made the process simple for you so all you need to do is follow the steps below: 
In order to activate the sim card for your smartwatch, you will need to contact the mobile carrier provider for the sim card. 
Don't be surprised if you're asked to pay for another plan for your smartwatch. A lot of mobile carriers see smartwatches as a separate device from your smartphone and other technological devices. Also depending on which type of watch you have, you may need to link it to your smartphone once. 
There are probably quite a number of mobile carriers in your country so you have a lot of options when choosing a sim card for your smartwatch. 
Depending on your choice, all you need to do is contact the mobile carrier service provider and request for a new connection for the eSim feature in your smartwatch to be activated. 
If you will be using a Nano sim card in your smartwatch which can be purchased online or from a mobile service provider, then you will need to choose your preferred data and call plan. (If you're wondering where you can get a sim card for your smartwatch, click here to read Where Do I Get A Sim Card For My Smartwatch?)  
Once you've made your choice for your sim card, request for activation from the mobile service provider. They usually require you to provide identification documents to render this service to you. 
Once they have activated your sim card according to your selected data and or call plan, your smartwatch will be connected and ready for use. 
Once you've activated the sim card through a mobile service provider, follow the instructions above to insert your sim card into your smartwatch. 
Click here to get the SpeedTalk Mobile $5 Prepaid GSM Sim Card for GPS Tracking Pet Senior Kid Child Car Smart Watch Devices Locators 30-Day Wireless Service!
Please note you may have to wait at least 24 hours for the sim card activation to be complete as this is the standard activation completion time.