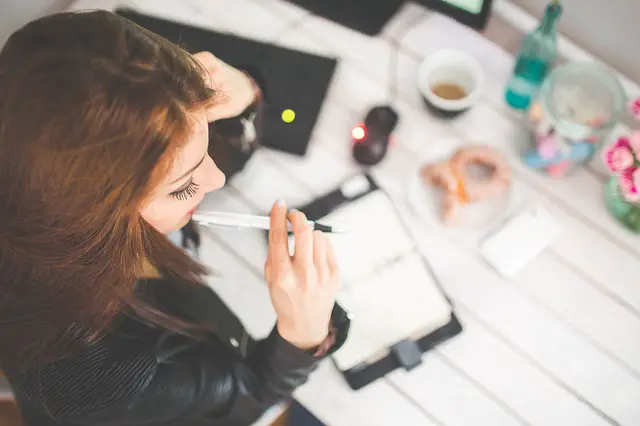 Smartwatches are like the in thing right now and the options available to any potential buyer are numerous. It could get a little confusing and we understand that. That's why we have put together this article on how to choose a smartwatch to help you settle on the best smartwatch for your needs and your personality.
When you think of smartwatch options or even ask for recommendations, you're likely to come up with the Samsung Galaxy Wearable, the Apple Watch, and Fitbit. However, there are many more options than those that may even be more specifically suited to your needs.
For instance, we have the rugged Garmin smartwatches which are great for individuals who fancy a lot of outdoor adventure. Suunto also gave us some great quality smartwatches for the scuba divers. These smartwatches are said to be able to go to great depths and for extended periods at a time.
So, as you can see, smartwatches can get as specific as you want. But before we go into how to choose one, here's why you might want to consider getting a smartwatch.
Why You Might Want To Consider Choosing A Smartwatch
If you have a wristwatch right now, a traditional wristwatch, you probably only remember it when you have to go out or you are getting dressed for work and you click, oh, my dressing is not complete. Well, a smartwatch is more than this, it is more than a device that you just look at to tell you the time. So here's why you should choose a smartwatch in the first place.
1. It Is Your Mini Smartphone
A smartwatch is just as smart as a smartphone and when connected to your phone, it can bring all your calls and messages closer to you with just a look at your wrist without having to touch your phone. 
A smartwatch can receive notification alerts, popping up your messages and your mails. You can also receive calls with some smartphones that have inbuilt speakers. It allows you to speak like you are using a smartphone. This way you avoid holding the phone to your ears or swiping the icons to receive a call. Some smartwatches also have buttons that allow you to easily access the phone.
2. It Supports Applications
A smartwatch allows you to use your favorite applications. It allows you to access your social media accounts and you can receive notifications from your social media apps as well. It is also a good source of entertaining yourself. You can play music on your smartwatch. You will be able to access your playlist easily without having to touch your phone. A simple button or touch can help you change a song or adjust volumes. You can likewise play games more accurately with the response time of your watch. 
3. It Can Help You Find Your Way
Some smartwatches can help you find your way when you get lost. It can vibrate and easily tell you whether to turn left or right. A smartwatch is attached to your wrist, so you won't need to pull over and have to stare at maps from your phone to find your way, all you need do is to follow instructions and look right or left. This is thanks to the GPS signals that allow you to know your current location faster.
Click here to get the Amazfit BIP smartwatch by Huami with all-day heart rate and activity tracking, sleep monitoring, GPS, 30-day battery life, Bluetooth (White Cloud)!
4. It Can Help You Tell The Weather
Your smartwatch can also help you predict weather conditions. When you need a weather forecast, you know where to go to. Your smartwatch can inform you what the temperature is, whether it is going to be sunny today or there's going to be a heavy downpour. 
5. Can Function As Your Tracker
If you have a device that is so dear to you, probably your other gadgets or keys (yes, keys are at times very frustrating to find). You can connect your gadget to your smartwatch using a suitable app and then when you find yourself looking for that thing, you can ring it through your smartwatch. 
6. Also Serves Your Fitness Tracker
Fitness tracking is one of the popular features of many smartwatches. Your smartwatch can be a good work out buddy for you helping make sure you attain our fitness goals, it can help comfortably replace a fitness tracker or a pedometer. It can count your steps, pulse rate, heart rate, distance, calories, sleep and even metrics that might be important to you. In fact, no sport seems to be left out because swimmers too can use smartwatches that are designed to be waterproof.
7. You Can Personalize Your Device To Suit Your Needs
Your smartwatch is loyal to you. It allows you to include features that you want to your watch. This includes your watch display and your preferred applications. 
8. It Is Super Attractive
Smartwatches are built to have very classy looks and the touch screen features just give it all the luxury looks you desire. 
9. It Is A Great Wear Whether You Are A Tech-Freak Or Not
Whether you like it or not, technology is advancing and there is always a device that suits you. Are you a tech-freak? Smartwatches offer a variety of features you would love to explore and show off. And if you are not all that a tech-freak, there are several smartwatches that offer you the ease and simplicity you desire. So, smartwatches are more than ready to satisfy you. 
Now that you know these features, if you want to choose a smartwatch, you know better what exactly you want.
For more information on what a smartwatch can do and why you might need one, click here to read our article: How Do Smartwatches Work?
There are so many types of smartwatches being made these days so just like you would stall and stall before you get your smartphone, the same applies to smartwatches. To know how to choose a smartwatch that is best for you, there are a number of factors to consider. Let us examine some of them:
General Factors To Consider In Choosing A Smartwatch
1. Phone Compatibility
The fastest way to strike out your choices of a smartwatch to consider is to be sure of the smartphone you intend to pair the watch with, especially, the mobile operating system you are most committed to. 
It is an unspoken rule that Android wear watches can only work with Android phones and Apple watches will only work with the iPhone. If you want a watch that can possibly work with any device then you would like to consider the watch's activity trackers, like the clock, you should probably go for a Fitbit Charge. These work perfectly with Windows Phone. There are also watches that work with only Samsung Galaxy Devices. 
2. Appearance
Aside from the obvious qualities and abilities of a smartwatch, you would definitely want to wear something that would attract compliments from people around you. So you see, the appearance of the watch is very essential too when choosing a smartwatch. Therefore, you should give your smartwatch's look careful consideration because it is not convenient to switch your smartwatch like traditional watches. 
Click here to get the Garmin Vívomove 3, Hybrid Smartwatch with Real Watch Hands and Hidden Touchscreen Display, Silver with Gray Case And Band
3. Quality of the Build
Honestly, choosing a smartwatch is a very tricky business because what it is made of is more important than how it looks. Getting a watch made with standard and strong quality will determine how long your watch is going to last. 
Now, if you intend to wear your watch for rigorous activities like swimming, or hiking up a mountain, or example, the Smartwatch 3 is built to have replaceable bands. So, you replace the current band with one made of a more suitable material for the activity. 
The quality of the build-up of a watch also determines how much it weighs and you would want something comfortable. 
4. Battery Life
Usually, smartwatches work like smartphones that require charging from time to time. So, you would choose your smartwatch based on how often it would be comfortable for you to charge it. Most smartwatches only last one to two days. Most Android devices are known to have the ability to last this long. 
5. Ambient Light Sensor
You would not want to be squinting your face to check your smartwatch when you are in a place that has dim lights. But, choosing a smartwatch with an ambient light sensor will allow your watch automatically adjust its brightness level so it is readable under any setting. For instance, it can completely dim itself at night and shine so bright when you are outside under the sun. 
6. Water Resistance
There are some smartwatches that are built to have water resistance such that they can handle rainfall and work effectively in the pool. So it is important to know under what conditions you want to use your smartwatch and the type that would suit your interests. 
7. Application Ecosystem
This is a major characteristic that makes a smartwatch what it is. Having knowledge of the kinds of apps that come with particular smartwatches will help a great deal to decide your preference. Some people just need their smartwatches to be a notification receptor while some intend to use it as a gadget used to relieve the phone of its workload. 
8. Interface
Smartwatch interfaces usually come in two forms: touchscreens or buttons. While both of them have their advantages and disadvantages, your decision depends on your preference and what you feel more comfortable with. For instance, touch screens are easier to navigate but it is difficult to click on small items because it has a small screen. On the flipside, button smartwatches ensure what you are selecting is precise but it takes more time to navigate. So it really depends on what works for you.
9. Messages And Alerts Capacity 
Your smartwatch ought to be a good notification tool to alert you on incoming calls, texts, emails and receive reminders. The advantage is that you continue with your activity without stopping to pick up your phone. Also, a smartwatch that can allow for quick replies without involving the phone. 
10. Costs Of Smartwatches 
If you have a budget for your smartwatch, it is important to compare the prices of the smartwatch you are buying to make the best possible choice within your budget. Usually, except it is a device with a no-name brand, most smartwatches always range between $100 to $1600. Some also range from $200 to $500 depending on the features and accessories. 
Click here to get the Fitbit Versa 2 Health & Fitness Smartwatch with Heart Rate, Music, Alexa Built-in, Sleep & Swim Tracking, Black/Carbon, One Size (S & L Bands Included)!
Comparisons of Smartwatch Features
Plain Versus Pricey Smartwatches
Smartwatches run on different operating systems with distinct and separate applications. You should check to know which ones are available for the type of smartwatch you want to buy. There are many that run on versions of google's android wear and the apple watch runs on Apple's watch OS while Fitbit Smartwatches has its operating system. 
Budget-Minded Versus Basic
Basic smartwatches are very similar to fitness trackers. The only distinct difference is that basic smartwatches support third-party applications. Although, the exact amount of applications will depend on the design of your smart watch's operating system. 
Swanky Versus Sophisticated
Honestly, many of the sophisticated watches perform almost all the functions that basic smartwatches perform. However, additionally, they offer features like full-color screens, voice command capability, activity tracking, GPS, mobile payments and voice calls. 
Simple Smartwatches 
The smartwatches do not have many functions. They are just known for telling time and displaying dates. They also perform functions such as timer, alarm clock, stopwatch. They can also be paired with smartphones through Bluetooth. The watch can acknowledge messages and calls through the motor sensors. So, due to the limited scope of functions, the battery can last for several months. Examples of simple smartwatches are Casio G-Shock GBA-400 series.
Smart Sport Watches
This type of smartwatches is designed for athletes. It does more than basically counting steps and monitoring. It goes further to provide information on pulse rate and help athletes train optimally. It comes with a GPS transmitter that records distances traveled. Some of the features of this type of watches are: easy to read touch screen, optical heart rate monitor and water resistance. The smartwatch can also transfer measured data to specific analysis program through a smartphone or a computer. 
It can also set up training plans on the internet portal which can be transferred to the watch. It also receives incoming phone calls and messages but the battery only lasts a few days. An example of this model is Garmin Forerunner 235.
Classic Smartwatches 
Usually, smartwatches are an extension of smartphones. Because they are connected through Bluetooth, they show incoming messages, calendar, phone calls, and texts through voice recognition. Normally, sport watch features come with smartwatches and its screens are usually bigger. One of the shortcomings of a classic smartwatch is that it has to be plugged in every one or two days. 
Smartwatches And Phone Functions
These are smartwatches that work independently of smartphones. It has its own sim card, the internet connection is achieved through LTE mobile technology. However, it is clearly not designed to replace the smartphones for some reasons. 
The screens are too small and it is not convenient to operate.
Only a small battery can fit into it which means it has a short battery life; the battery hardly even lasts a day.
So you can keep your mind at rest. Well, for now, smartwatches cannot replace smartphones.
Click here to get the Garmin Forerunner 35; Easy-to-Use GPS Running Watch, Black!
How Should I Prioritize When I Want To Choose A Smartwatch?
Don't even try buying a watch without ensuring that it is compatible with your device especially when you plan to use the device for a long while. Generally, a smartwatch is automatically useless to you if it won't pair with your device. (If you need help setting up your smartwatch, click here to read How To Set Up A Smartwatch).
The operating system should be the next thing you should look out for. Follow this by the appearance and afterward, the other features. This is in order of what is important about a smartwatch. 
Next up to check for is the battery life of the smartwatch.
Next, you make sure the smartwatch supports all the applications you have in mind for it.
Try to pick your smartwatch based on your budget. Try not to overshoot. You will always get something within your budget.
Conclusion
Finally, it's possible that you're too old school at heart to completely jump on the smartwatch wagon. Fortunately, there's a way to not betray that side of you while utilizing all that technology has to offer you in this day and age.
It's called a hybrid smartwatch. We already prepared an exhaustive article on hybrid smartwatches. You can click here to read it (What Is A Hybrid Smartwatch?).
Hybrid smartwatches have the traditional looks of an analog wristwatch but also come with digital features as well. This way, you get the best of both worlds while staying true to who you are! And there are literally tons of these babies available on different eCommerce sites and at affordable prices too.
We hope our article has helped you finally settle on a smartwatch that's great for you. Till next time!