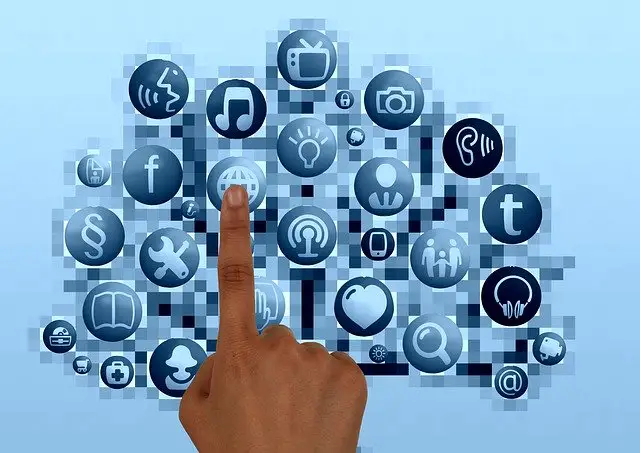 There are smartwatches without apps and they are smartwatches with apps. Not all smartwatches are created on the same level as smartwatches with apps can usually do much more than those without. 
One of the most useful features a smartwatch can have is the ability to support proprietary apps just like smartphones and mobile devices. If your smartwatch has this feature then it means you can install apps on your watch. Please note that this is not the same as the apps which are installed on a smartphone in order to communicate with a smartwatch. There are also a few smartwatch models that don't support apps. 
There are a variety of smartwatches that are available to buy on the market so sometimes it can be a bit difficult to pick out the ideal device. Even more important, it can be difficult finding a model to buy which has its own apps. Among the models that do have, there are only handfuls that have their own native app store. This means a smartwatch user must download and install a third-party app from an external source or sources. 
Some of the best smartwatches on the market are run on Wear OS and there are lots of apps that add a variety of handy capabilities. These apps do more than only bring notifications to your wrist. They also track your fitness and health, entertain you, and assist you in staying organized. Some of these apps still rely on a partner app installed on your smartphone however a few offer standalone functionality. 
Today, we want to put you through how to install apps on your smartwatch if your device is one of those without its own native app store.
How To Install Apps On A Smartwatch
To Install Apps On An Apple Watch
Follow the steps below: 
Open the apple watch app on your iPhone. 
Select the app store at the bottom. 
Select the app you would like to download. The app store installed in the watch app works pretty much the same way as the normal app store. The only difference is it has curated collections and search functionality for software specifically designed to work on the Apple Watch. It also has feature apps installed. 
On the app page, select "get free apps" or "buy paid apps" to download the application of your choice. 
When you set your Apple Watch, you're given the option to automatically install any apps that are compatible with your watch that are already on your iPhone. 
To see a visual description of how to install apps on your apple smartwatch check out the video below:
To Install Apps On An Android Wear Watch 
Follow the steps below: 
Please note that all you need is your smartwatch, connection to the internet and your android phone. 
Ensure your android wear smartwatch is connected to your android phone. To do this, simply turn on the Bluetooth and the devices will pair themselves automatically. (We assume you've paired them previously and they already know how to communicate with each other). If this is not the case, then you will need to pair both devices. 
To check if your smartwatch is connected to your phone, open the android wear app on your android phone. Ensure that it says connected. You will see this below the name of your smartwatch.
Start browsing the apps using the android wear app. The most convenient and easiest way to browse available apps for your device is to use the android wear app already installed on your android phone. If you don't have the android wear app already installed on your android device, then you will need to do so now. 
Tap on the browse apps or more once you've opened the android wear app. Go to the Google Play section for the android wear apps which is compatible with your smartwatch. 
When you get to this section, you will see a wide variety of apps for your smartwatch. They have been divided into different categories for easy accessibility. 
Tap on the app you want to install and click install. If you need to accept any permissions, tap on accept permissions. 
Once the app has been installed, your smartwatch will prompt you to start the app. Tap on the app to start using it. 
To see a visual description of how to install apps on your android wear smartwatch, watch the video below:
12 Recommended Apps For Your Smartwatch 
1. Google Pay 
This is one of the most useful apps you can have on your wrist. All you need to do is put your watch close to the payment terminal to pay for your drinks, tickets or whatever item you're buying. Your smartwatch allows you to pay conveniently without having to pull your wallet out of your handbag or pocket. 
As long as your smartwatch is NFC- — (near field communication)– enabled, it's easy and quick to use Google pay. 
2. Google Maps 
This is one app you want to have on your wrist because it's reassuring to know exactly where you are at all times. This is even more important if you're in unfamiliar surroundings. All you need to do is check your location with a glance at your wrist. 
Google maps on Wear OS can also provide you with turn by turn directions with estimated journey duration. All you need to do is tap on the location you're heading to and then tap the option at the bottom of the screen. 
3. Infinity Loop 
Sometimes, trying to play a game on your smartwatch can be a bit frustrating because of how small the screen is. Infinity loop is an amazing game to install and play because it's relaxing and very simple at the same time. 
It's the perfect companion to kill some time while you wait in line at the coffee shop or at the bus stop or on the bus! 
4. Lifesum
This is the perfect app for the health-conscious as it helps to track your food and water intake. This will ensure you always achieve the right balance whenever you eat or drink. 
All you need to do is set your personal health goals and Lifesum will guide you to success. It does this by providing you with a personalized plan which includes exercise tips. 
5. Uber 
Did you miss the last bus or train? Or you just don't feel like sharing the same space with other passengers on your commute? Then there's no need to worry because you can now book a ride from Uber directly from your smartwatch. 
It's a standalone app for your smartwatch which allows you to order a ride, get time estimates for your journey and check your drive progress. All this from your smartwatch! Since it's a standalone app, you don't need to use your phone. 
5. Wear Audio Recorder 
If you like keeping track of conversations and reminding yourself of tasks verbally, then you probably already use your smartphone to make audio recordings. The Wear Audio Recorder app brings that same functionality to your wrist. Isn't that just awesome? 
With the app, you can quickly record a message and save it. Use it to record reminders such as your grocery list or important conversations. You can even use it to record important meetings and make notes from it at a later convenient time. Either way, it's a simple but super effective tool which can be used right from your wrist.
6. Water Drink Reminder 
There are many wonderful benefits of drinking a lot of water throughout the course of each day. These benefits include clearer skin, assisting weight loss amongst many others. Yet a lot of people still haven't formed this important habit. This is where the water drink reminder app comes in extremely useful. 
This app knows how much you need to drink at regular intervals throughout the course of each day. How does it know this? It calculates your ideal water intake amount based on your weight, length of the day and cup size. When you need to drink more water, your smartwatch will notify you with a gentle reminder. Pretty cool right?
7. Authenticator Plus 
If you use two-factor authentication on your Google account, then this is a must-have app. The authenticator plus app keys right on your smartwatch and is linked through the app on your smartwatch. This means that you are able to get two-factor authentication codes without you needing to check your smartphone. All you need to do is glance at your smartwatch easily and discretely.  
Have peace of mind knowing that your codes can always be easily reached and with two-factor authentication technology, your accounts are very safe. 
8. Medisafe Meds and Pill Reminder 
Whether you're caring for someone who has a strict pill schedule or you're taking everyday vitamins, gentle reminders help out a great deal. Please note, you will need to spend some time entering every pill including its shape and color into the mobile app the first time you use it. Don't worry, though, this initial effort will be completely worth it when your smartwatch buzzes with a notification. 
This notification will remind you of the exact dosage and which pill you need to take. Now you have no more excuses to take the wrong meds or forget.
9. Glide 
If you've been looking forward to making video calls from the convenience of your wrist since smartwatches were released, now you can. The glide app enables you to do to this easily. 
All you need to do is download it and also install it on your paired phone as well. Once you do this, you will be able to receive and also watch video messages on your wrist. You can also record video if your smartwatch has a front-facing camera and also send audio as well. 
10. Telegram 
Super busy people will love this app on their smartwatch. It enables you to send voice or text messages and browse your chat history. It also supports stickers, emoji's and themes.
11. Strava
If you're looking for an alternative to Google fit, then this is a good app to install. It's a standalone app and tracks your sporting activity. Its super useful because it enables you to leave your phone at home and still allows you to record your progress.