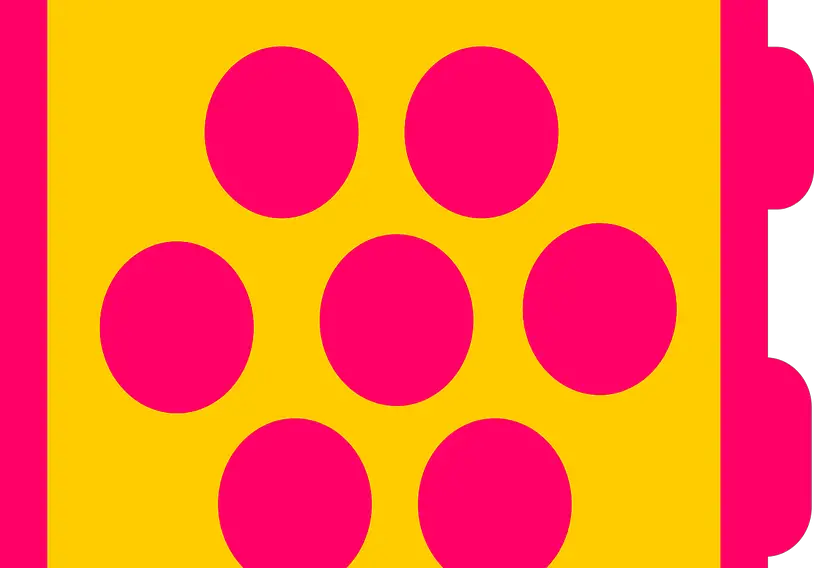 The Apple watch may be one of the most popular smartwatches available on the modern market. Notwithstanding, they are actually a latecomer to the smartwatch party. 
Yes you read that right the Cupertino based giant is a latecomer to the ever-expanding market of smartwatches. They are not only a few months behind brands like Samsung and Sony and their Android wear smartwatches, as a matter of fact, the very first smartwatches date as far back as 1927! 
It may or may not surprise you to know that there was a big boom in the smartwatch market during the 80s and the 90s. Companies like Huawei, Apple, Pebble and a host of others have spent millions of dollars developing smartwatch technology in recent years. Today, the smartwatch is probably the most recognizable piece of the wearables industry. 
In this article, we'll be exploring in detail, the most important smartwatches ever made right from 1927. We will also include the smartwatches that paved the way for the well-known Apple brand and their own collection of smartwatches. So, on to the question, what was the first smartwatch?
What Was The First Smartwatch? 
Our smartwatch timeline dates all the way back to 1927. However, the smartwatch that is widely considered the first smartwatch is the Pulsar Time Computer Calculator released in 1972.  
The Pulsar Time Computer Calculator 
In 1972, the Hamilton Watch Company and Electro Data Inc. created the first digital watch. It was an LED prototype named Pulsar. It was wrapped in 18 carat gold and it was sold for $2,100. 
Even though watch owners had to press a button in order to check the time, the Pulsar practically revolutionized the field of smartwatches. It also paved the way for its smartwatch successors. 
The smartwatch had a red LED digital display and came with an in-built calculator which needed a stylus to operate. It can even be argued by many that this was a critical pivot point in the history of smartwatches. 
In 1977, a stainless steel version of the watch was released. 
To watch a 3 minute video which summarizes the history of smartwatches, check out the video below:
Smartwatch Timeline 
1927: Plus Four Wristlet Route Indicator  
There was no GPS built into the beautiful watch from the 1920s. However, it still assisted its owner in getting from point A to B. All you needed to do was slot in the scroll map cartridge for your set route e.g. New York to New Jersey and off you went. Users had to do some manual knob turning but at least they didn't have to charge it every night.
1972: Pulsar 
50 years later, the first fully electric digital watch arrived designed and manufactured by the Hamilton Watch Company. Like we've mentioned earlier it was wrapped up in 18 carat gold and it boasted an LED feature. Sure you needed to push a button to see the time but it was absolutely worth it.   
In the year 1972, the amount of $2,100 the watch sold for was considered a bargain!
1982: Seiko TV Watch 
If you're a James Bond fan, now is the best time to tell you, this watch was worn by him in the movie Octopussy. This smartwatch needed an adapter and a large receiver box so it could show grainy TV images below the digital time display.
1983: Smartwatch: Seiko Data-2000
This smartwatch could store memos (two to be exact) and calendar entries. It also doubled as a calculator. Yes you had to use the clip on the keyboard but it was all part of the fun for the owner. 
The Seiko brand was pretty creative in the smartwatch world in the 80s. They also launched the RC-1000, the UC-2000, the UC-3000 and the Memo Diary within a year of the Data-2000.
1985: Sinclair FM Wristwatch Radio 
It's a shame that this watch never went past the prototype stage because it had three separate sections including: 
An LCD watch.
Piezoelectric speaker.
FM Tuner .
It had all this in addition to a battery compartment in the clasp. The watch was developed by a British Company (Sinclair) which was behind the hugely successful ZX Spectrum. They worked in partnership with the watch specialist Timex. 
The smartwatch was canceled because of Sinclair's financial troubles. They were only able to produce 11,000.
1995: Seiko Message Watch 
This watch could display caller IDs using FM sideband frequencies and it could also display updates on a range of subjects. These subjects ranged from stock prices, sports scores and weather forecasts. 
We know what you're thinking that's the same thing Google does. You're right! The only difference is that this was 20 years back and not as colorful.
1995: Breitling Emergency Watch 
This smartwatch is capable of packing a distress signal that can be picked up from any distance within 90 nautical miles. 
The Breitling Emergency Watch received the credit when it helped to rescue two British Pilots. These Pilots and their helicopter crashed in Antarctica in 2003. So, thanks to the Breitling Emergency Watch developers for including this life saving feature. 
The Emergency II smartwatch was launched in 2013. 
1998: Linux Wristwatch 
This watch is considered to be the "father of wearable computing." It was built by Steve Mann in 1998 and is the first Linux powered watch. The watch developed by Steve Mann was a prototype. It was launched by IBM two years later in the year 2000. 
It was designed to communicate wirelessly with cell phones, PCs and other wireless enabled devices. It also had the ability to view shortened email messages and receive directly pager-like messages. 
Future enhancements for the smartwatch included a high resolution screen and applications allowing the watch to be used as an access device. It would be used to access various internet based services including the following: 
The stock market.
Weather conditions.
Sports results.
Traffic conditions and a host of other services.
2002: Fossil Palm Pilot 
18 years ago, the US-based watch company, Fossil, had its first crack at the smartwatch market. The smartwatch was awarded the best of Comdex 2002. The watch featured a 160 by 160 display and 2 megabytes of internal memory. It also included Palm apps such a memo pad, an address book, a calculator and a to-do list. It also had a stylus integrated into the strap. 
Does this remind you of the Samsung Gear Note?
2003: Microsoft SPOT 
Over a decade ago, Microsoft worked with the likes of Fossil, Citizen, Suunto, and Timex on what was referred to as "Smart Personal Object Technology" devices. 
In 2008, they were discontinued because the idea of paying $59 a year for subscription all so owners could get updates was never popular with users. Can you imagine paying $59 dollars a year today just so you can update the apps on your smartwatch? We're so thankful for technological advancements!
2003: Garmin Forerunner 
This brand has quite a solid foothold in the GPS sports watch arena as they have been involved in it for over a decade. 
The first forerunner paved the way for the likes of the forerunner 15. It measured distance, speed, calories burned and pace and it did all this while running on a pair of AAA batteries. This meant owners got approximately 14 hours of uninterrupted action.
2012: Nike+ Fuelband 
This is one of the most hugely successful smartwatch brands. It tracks your steps while you earn fuel points throughout the day. It offers automatic syncing using Bluetooth. 
The second edition which was launched in 2013 improved the ambient light settings. This means it glows brighter in darker environments.
2012: Sony Smartwatch 
The original Sony Smartwatch was designed to be a companion device for the Xperia smartphone range. It ran on a modified version of Android OS. It boasted a 1.3 inch OLED display and it was well-received by the tech press even though it had a tendency to crash for no obvious reason. 
It was succeeded by the Smartwatch 2 which was released in 2013 and the Android wear-toting Smartwatch 3 which was revealed at IFA.
2013: Pebble 
It wasn't until very recently, that the most successful Kickstarter campaign ever, Pebble, helped to put smartwatches back on the radar. 
The Pebble smartwatch is capable of a range of notifications and it can also be used as a remote controller for your smartphone. It can also be used as remote controller for devices such as the GoPro camera. The Pebble app store has a whopping 1,000 plus applications!
2013: Samsung Galaxy Gear  
This was the smartwatch that started the "smartwatch assault" by the Samsung brand. This smartwatch was announced at Internationale Funkausstellung (IFA) in 2013. In 2014, six Samsung smartwatches were released! It became obvious that the Samsung method of saturating the market with its devices was also applied to their smartwatches. 
The original Gear was considered a serious flop and was seen as a product released only to beat Apple to the finish line.
2014: Samsung Gear Fit 
The original Gear Fit smartwatch paved the way for some awesome Gear devices and it created a sensation factor for the market. Why do we say this? We say this because it had a beautiful OLED display. 
It was revealed at Mobile World Congress in the year 2014 in addition to the Gear 2 and Gear 2 Neo devices.
2014: Moto 360 
In March 2014, Android Wear was announced at the Google I/O conference. At the Conference, the pick of the trio of devices launched was, without a doubt , Motorola's round effort. 
The Moto 360 took on an almost legendary status as a result of its round design. This was also because it looked a lot sleeker than the other two Android Wear newbies into the market.
2014: Samsung Gear S 
This smartwatch boasts 3G connectivity. What does this mean you may be wondering? This means it can operate with a smartphone which was a first for Samsung smartwatches. Prior to this, they required a Galaxy handset to work. 
This smartwatch has that business-like look with a 2-inch rounded face that utilizes curved Super AMOLED face also present on the Samsung Gear Fit. 
It has a 360 x 480-pixel resolution and is considered to be one of the best in the market. It also keeps and maintains the dominance of Samsung in the display department.
2015: Apple Watch 
This smartwatch was formerly known as the iWatch and was officially revealed to an expectant crowd in September 2014 in Cupertino. It was also unveiled alongside a duo of new iPhones with sales beginning in April of that year.
So, do you need help deciding on a smartwatch? Click here to learn How To Choose A Smartwatch.