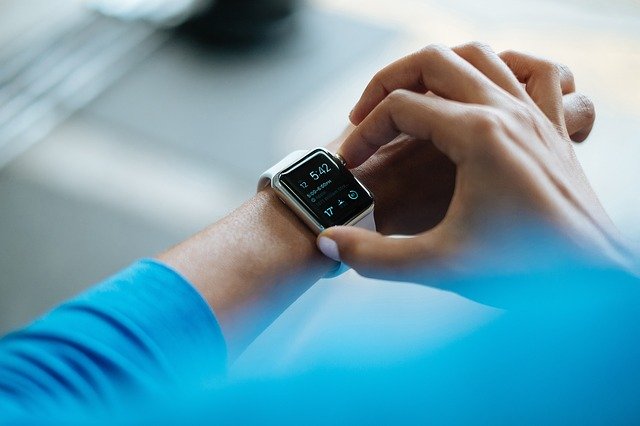 Hey there gadget lovers! 
So you've just acquired a brand new smartwatch and now you're the envy of your friends. However, you need to get it properly set up and running to be able to maximize all of its awesome and cool features. 
Without 4G cellular LTE connectivity, you won't be able to maximize all of your newest gadgets features. Don't worry, in this article, we'll provide you with the necessary information you'll need to purchase a sim card for your smartwatch. 

Types Of  Sim Cards
A sim card is the core of any technologically mobile device. It is a simple unit which permits a device to connect with other devices across the globe and function effectively. 
There are three types of sim cards available in the modern technology market and they are:
Normal (regular sized) sim cards.
Micro sim cards.
Nano sim cards.
Having a sim-card-enabled smartwatch empowers you to browse the internet via your smartwatch. Don't you just love how cool technology is? 
Why Do I Need A Sim Card For My Smartwatch?
Smartwatches with an enabled cellular connection are able to generate a 4G LTE signal using two methods: 
Using an eSim which duplicates the sim card of your smartphone. An example of this type of technology is the one used by the Apple watch series 3. 
Using a Nano sim which is a physical sim card that can be inserted into the smartwatch to generate data and a 4G LTE signal. 
Obviously, the eSim technology is the more convenient option because it enables you to just ride on the sim card of your smartphone and use the data allowance on there. However, for some people, having a physical sim card is something they very much want. 
An example of this is the LG Urbane 2nd Edition smartwatch comes with a faithful sim card slot. This option is preferred by some people because it offers more network connection choices. 

Click here to get the Smart Watch SIM Card for 2G 3G 4G LTE GSM Smartwatches and Wearables – 30 Day Service!
Where Do I Get A Sim Card For My Smartwatch?
The easiest and simplest option is to check online and in physical stores of major companies which offer sim cards for tablets and mobile phones. They also tend to sell sim cards which can be used in smartwatches. 
When purchasing a sim card for your watch, ensure you buy a sim card which allows you a pay-as-you-go option rather than an annual plan. 
If you haven't bought your smartwatch yet but are currently doing the needed research to make sure you have everything in place, we advise you purchase a smartwatch which comes with an inbuilt eSim. This will save you the effort of trying to obtain a sim card for your smartwatch. 

Before You Buy Make Sure The Following Factors Are In Place
The Sim Card Is Compatible With Your Smartwatch 
Make sure the sim card carrier network is compatible with your smartwatch. 
Remember, not all sim cards will fit into your watch because most smartwatches tend to be quite small. So you are more likely going to have to purchase a Nano sim which comes with a data plan installed in it. 
A Nano sim is your most likely bet when shopping for a sim card as they tend to work in most smartwatches. 
Before you purchase a sim card for your smartwatch, you need to also make sure the sim card is unlocked to work on every network. If you're not able to get one of these, you can always buy a locked one and get it unlocked at a shop which specializes in this service. 
When buying remember to ask the seller if the sim card is locked or unlocked and save yourself from unnecessary stress and hassles. 
You Buy The Right Data Plan For The Sim Card 
Data users will have different needs. Hence, the quantity of data you choose to buy should depend on how frequently you use data, how much data you need for your daily tasks and activities, and also the quality of the data you need. 
For example, if you decide to use your regular data for your other devices such as smartphone, tablets, or TV, and get a separate data plan for your smartwatch instead, you may need a minimum of 10GB of data and a maximum of 20GB of data per month. 
Like we've mentioned earlier, this will depend on factors of how much data you tend to use for tasks, your needs, whether you're using data for downloads, streaming, etc. 
You'll need to figure out, based on your previous history, how much data you tend to use every month or you can do a trial and error method till you figure out how much or how little data you need to buy. 
Click here to get the Smart Watch SIM Card for 2G 3G 4G LTE GSM Smartwatches and Wearables – 30 Day Service – USA Canada & Mexico Roaming!
Now that you've been able to successfully purchase the right sim card for your smartwatch, we'll show you how to insert the sim card into your smartwatch. 
Key Takeaways On Sim Cards For Smartwatches
You can choose to use any sim card with 3G or 4G connectivity as long as the network carrier is compatible with your device. 
You don't need to buy any special product, all you need to do is ensure you buy the right sim card type (usually a Nano sim) and you're ready to start enjoying your smartwatch's features. 
In terms of data plans, you have two options – pay as you go or a monthly/annual contract plan. 
Contract plans generally speaking tend to offer better data deals however you will be tied in a contract with them for 12 months or the duration of the contract. 
Pay-as-you-go sim cards, in the long run, are more expensive but they are the only option if you don't particularly like the idea of being tied down by a contract. 
If you've not bought a smartwatch yet, just get an eSim device.