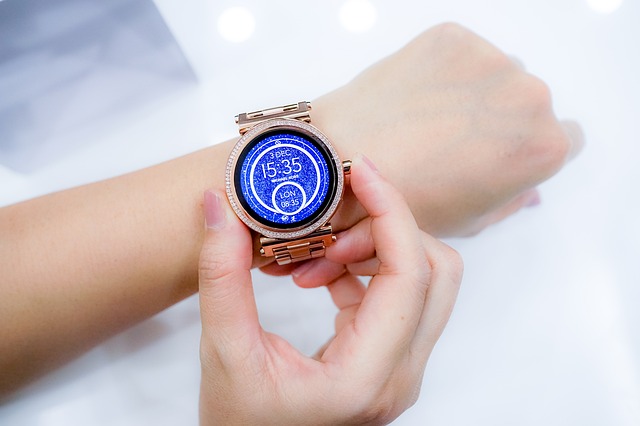 It's hard to think of our lives without smartwatches. Smartwatches make our lives easier and that way we can easily do almost anything without needing to constantly interact with our phones. Some smartwatches also serve to monitor and track our health as well.
Now like most bits of technology, smartwatches are not infallible, and sometimes situations arise that require us to want to start anew with our smartwatches. One of the most common ways this happens is through the need to pair our watch with a different phone from the one initially paired to it. This regularly requires a system reset. 
The idea is you need to render your smartwatch a blank slate and send it back to the original factory settings. If you're someone dealing with an issue stated above or something similar that requires a reset, but you don't know how to perform the reset on your phone then you simply need to follow the tips we'd be providing through this article. Also, we'd also be throwing in necessary steps to take if you also need to reset your smartphone
Now before we go into the nitty-gritty of the article we first need to know what kind of smartwatch you're using so as to know what operating systems we're dealing with. With the number of phones available now from the various phone brands all across the world, there is only one criterion you need to confirm in other for you to know what kind of reset you will be performing
Types Of Operating Systems
O.S, also known as operating system, is the major category required in order to know the particular reset process to use. 
OS is basically the software available as the framework of a device. Operating systems actually cuts across a lot of devices. 
Now, the two major operating systems happen to be the Android Wear OS and the iOS. These two operating systems are the prominent operating system for smartwatch devices. 
Android OS is an open-source software that's used for the vast majority of smartphones and smartwatches, with the OS of the smartwatches called Wear OS.
iOS, on the other hand, happens to differ from the Android operating system as it is only available on Apple smartphones and smartwatches.
Now both operating systems have different ways in which to return to factory settings from which your phone becomes a blank slate. 
Click here to get the Garmin Forerunner 35; Easy-to-Use GPS Running Watch, Black!
How To Reset A Smartwatch For Android Users
Resetting your android smartwatch and smartphone is not that complicated. Now, the route to go when it seems like our devices need a reset is a soft reset.
As phones and watches are susceptible to damage like all technology, phones sometimes experience hardware and software issues which might lead to your phone lagging in processing speed or just hanging completely. Your smartwatch might undergo this as well.
If this happens and your device requires a soft reset on your phone simply hold down the power button for ten seconds. This should automatically restart your phone and return everything to normal.
If it requires a hard reset, on the other hand, take the following steps" 
How To Reset Android Smartwatches
Smartwatches require a reset in order to pair to any phone. Once a reset is done the smartwatch loses all apps and data as well as system settings and is returned to the initial settings and preinstalled apps that came with the watch.
Here's how to hard reset your WearOS smartwatch:
1. Tap on your watch's screen to turn it on, then navigate to your settings menu.
2. From your settings menu navigate to System.
3. Navigate to " Disconnect and Reset". Tap on this. 
4. Once done, the watch should reset itself and clear all info from the device.
Now when dealing with an android smartphone, when there is a need to clear all data from your phone, the option available is to hard reset. In order to carry out the hard reset on your Android phone, there are two ways to do so. Through the settings menu and through the Recovery mode.
Click here to get the Fossil Gen 5 Carlyle Stainless Steel Touchscreen Smartwatch with Speaker, Heart Rate, GPS, NFC, and Smartphone Notifications!
Resetting Android Smartphone Through Settings Menu
1. First off, go to settings on your Android phone then select backup and reset. This should take you to a different menu. Click on "Factory Data Reset" and then "Reset Phone."
2. You will be sent a prompt after inputting your passcode, which will require you to "erase everything."
3. Once the process is done, reboot your phone.
Most stock Android phones, as well as Google pixel devices, have a menu that shows the amount of data you'd be losing once you undergo a hard reset.
Resetting Android Through The Recovery Mode
Most times, handling the rest of your phone is easily done by accessing the Settings menu on your phone. But also your phone might be too damaged to allow access to the settings menu. If this happens make sure to backup all necessary data from your phone storage.
1. Turn off your device.
2. Hold down on your volume key as well as your Power key until the phone turns on.
3. Once your phone comes on you should be able to navigate by using your volume down key. Navigate to the "Recovery Mode."
4. Select  "Recovery Mode" by clicking on the power button. Your phone should restart again.
5. Once it has restarted, a different menu should show up. Navigate down till you get to the "Wipe Data/Factory Reset"  option. Select it. Your phone should then undergo the "Wipe."
6. When it's done, click again on the "Reboot System Now". Your smartphone should restart and open up into its factory settings.
How To Reset A Smartwatch For iOS Users
Similar to the Android smartwatch the Apple Watch simply requires disconnection from its Apple device in order to undergo a reset. Here are two ways to do this, either through your smartwatch or your iPhone. If you're using your Apple Watch, you simply follow the steps outlined below:
1. Tap screen to turn on and then navigate to Settings.
2. Navigate from your settings menu, to General and then to Reset
3. Tap on Erase all Content and Settings. Then tap on Erase All to confirm. This will then return your device to factory settings
If you are with your phone and wish to reset your Apple Watch from it then simply keep your devices in close proximity and follow the instructions below:
1. Open the Apple Watch App On Your iPhone.
2. Go to my watch menu and select your watch. Then tap on the info button beside the watch you wish to unpair.
3. Tap Unpair Apple Watch.
4. If you happen to have an Activation Lock active on the device you might need to input your iPhone's passcode. Once done, your smartwatch will erase all data and you'd see the Start Pairing message box on the screen. We've got an article that covers this if you don't know how to set up your smartwatch after reset. Click here to read How To Set Up A Smartwatch.
Click here to get the Apple Watch Series 5 (GPS, 44mm) – Gold Aluminum Case with Pink Sport Band!
Resetting Apple Smartphones
The Apple iOS is the second most popular operating system to be used in the world with a particular preference given to only Apple devices. 
Due to the many security features, iOS has a much more complicated set of instructions to follow when handling the issue of a reset. Now before undergoing a reset on an Apple watch or any other Apple device for that matter, it is important that all data is safely backed up. 
To do this, you can either choose to backup to your iCloud account or if that isn't possible, you'd simply need to plug it to your PC and connect to iTunes upon which the backup will be initiated.  It is important to note that iOS has strict security protocols including for backing up data from your phone. 
When connecting your phone to iTunes, ensure that you are logged onto it on your system. If not, if you don't and mistakenly end up making use of someone else's account, you stand the risk of losing all data. Once your files have been safely backed up you can then initiate the reset process.
1.To reset your  Apple smartphone go to Settings > General > Reset and then select Erase All Content and Settings.
2. If you've got an iCloud backup set up, iOS will ask if you'd like to update it, so you don't lose unsaved data. If you haven't already backed up then simply do the needful and select continue.
3. You will then be asked to provide your passcode. After typing in your passcode (if you've set one), you'll get a warning box, with the option to Erase iPhone in red. Tap this.
4. You'll need to enter your Apple ID password to confirm the action. The device will be wiped and go back to the initial setup screen you saw when you first used the device.