Is your Fitbit time not correct? This guide will provide you with detailed, step-by-step instructions to set your Fitbit time accurately.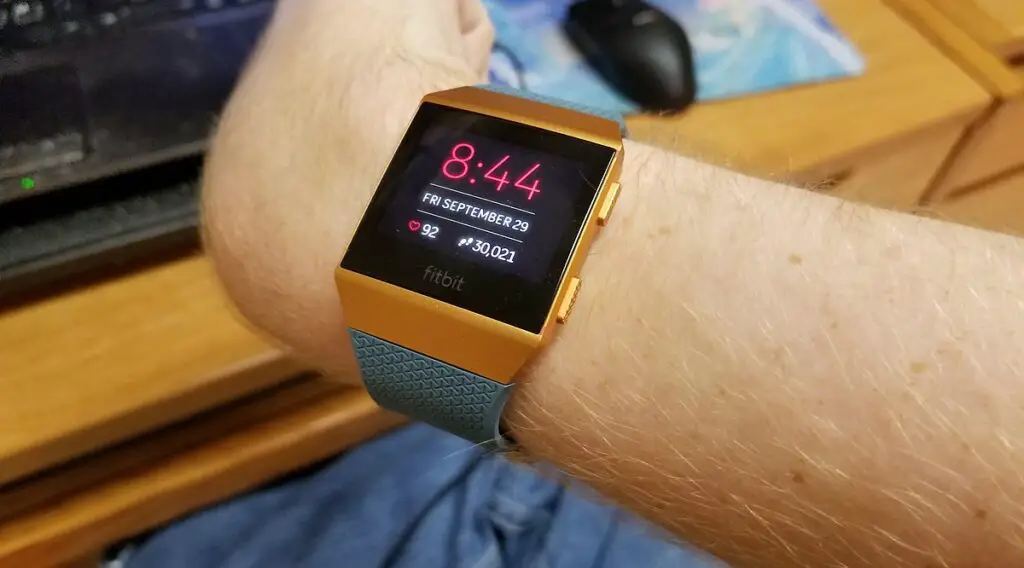 Why Your Fitbit Time Might Be Incorrect
Several factors could lead to incorrect time on your Fitbit device. These range from basic syncing errors to time zone discrepancies. Knowing the root cause will enable you to apply the right fix.
Basic Troubleshooting Steps for Fitbit Time Not Correct
Before diving into technical solutions, let's perform some basic troubleshooting steps. These are simple checks that can sometimes resolve the issue without needing further adjustments.
Connection Status: The first thing to do is make sure your Fitbit device is connected to your smartphone. You can verify this by opening the Fitbit app on your phone. If you see the device listed, it's connected. If not, go through the device pairing process.
Check out this SAMSUNG Galaxy A54 smartphone on Amazon if you need a new smartphone.
Phone's Time Settings: Your Fitbit often takes its time settings from the connected smartphone. Check to ensure that the time on your phone is correct. If the phone's time is wrong, correcting it can sometimes automatically correct the time on your Fitbit.
App Update: Software glitches can sometimes be the root of syncing errors. Make sure your Fitbit app is updated to the latest version. You can do this by going to your app store, searching for the Fitbit app, and hitting 'Update' if the option is available.
Step-by-Step Guide to Syncing Fitbit Time
Is your Fitbit time not correct? Then, we recommend you sync it. Syncing is the most common method for correcting time discrepancies on your Fitbit device.
This method assumes that your Fitbit is already connected to your smartphone and the smartphone's time is correct.
Open the Fitbit App: Navigate to where all your smartphone apps are displayed. Look for the Fitbit icon—it usually looks like a diamond-shaped logo—and tap it to open the app.
Log In: If you're not logged in, you will see a login screen. Enter your email and password to access your Fitbit account.
Access the 'Today' Tab: Once you're in, look towards the bottom of the screen for a tab that says 'Today.' This section is where you can see all your current activity stats. Tap it.
Select Your Profile Picture: On the top left corner of the 'Today' tab, you will see your profile picture. Tap on it to go into your account settings.
Choose Your Device: You'll see a list of all Fitbit devices connected to your account. Select the device that's displaying the incorrect time.
Tap on 'Sync Now': After selecting the device, look for an option that says 'Sync Now.' This initiates the syncing process. Keep your phone and Fitbit close together while this happens. The process can take from a few seconds to a couple of minutes.
How to Manually Update Time on Fitbit
If automated syncing fails to fix the time, you have the option to manually set the time on your Fitbit device. This is more cumbersome but also more direct.
Go to Settings: On your Fitbit device, you'll need to swipe across its screen until you find a gear-shaped icon labeled 'Settings.' Tap on it to open.
Select 'System': Under the Settings menu, you'll find various options. Look for one labeled 'System' and tap on it.
Tap on 'Time': After tapping on 'System,' you should see more sub-options. One of these will be labeled 'Time.' Tap on it.
Adjust the Time: Now you will see the current time displayed alongside plus and minus icons. Use these icons to adjust the hours and minutes until the time is correct.
Save Changes: After setting the time, look for a 'Save' or 'Confirm' button. This will usually be at the bottom of the screen. Tap it to save the changes you've made.
When to Contact Fitbit Support
If you've tried syncing and manual adjustment to no avail, it may be time to consult the experts. Fitbit Support can guide you through additional troubleshooting steps or help you replace your device if it's defective.
Additional Tips for Keeping Your Fitbit Time Accurate
While the methods described above are the most straightforward ways to correct the time on your Fitbit, there are some additional best practices you can follow to maintain accurate timekeeping:
Regular Syncing: To ensure ongoing accuracy, make it a habit to sync your Fitbit with the mobile app at least once a day. This will keep all your data, including time, up-to-date.
Software Updates: Whenever a software update is available for your Fitbit device, it's recommended that you install it. These updates often come with bug fixes and improvements that can enhance the accuracy of the device, including its timekeeping function.
Check Time Zones: If you're traveling across different time zones, make sure to sync your Fitbit device with the mobile app. Most smartphones automatically update the time zone, and this change will sync to your Fitbit device if it's connected.