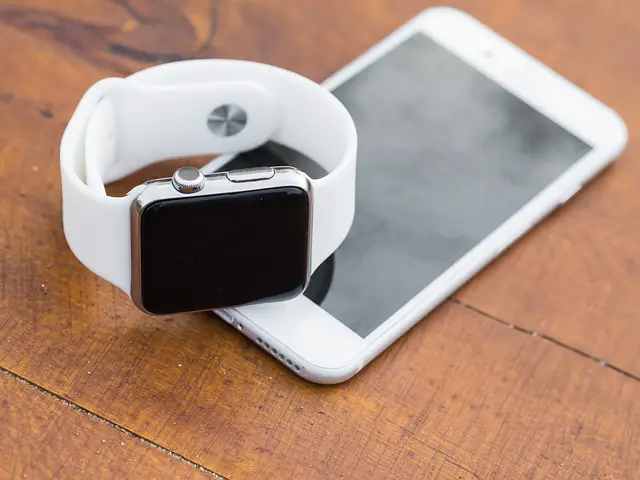 Technology is literally changing the whole world, and new inventions continue to remind and help us cope with the reality of our time. More often than not, the goal is to simplify the way we live and make more products compatible with our daily needs.
Here enter smartwatches too. Like other user-products before it, smartwatches are becoming an important,ever-growing, mainstream device with a consumer taste of an expanding global reach.
Big brands like Apple, Samsung, Sony, and Huawei update their smartwatch products so it can do a variety of tasks that makes life easier for users. It shows not just the growing popularity, but its importance. The estimated market of users has risen from 5 million in 2014 to about an estimated 150 million by 2019. So, what is a smartwatch and how do they work?
Before we go into the main article, take a minute to check out this video for smartwatch newbies.
What Is A Smartwatch?
For starters, smartwatches are digital watches, mostly touchscreens, worn around the wrist like traditional watches but with tiny, fit-screen computers that run on their own operative system. 
There are broadly two types of smartwatches in mainstream: General-purpose smartwatch and Specific-use smartwatch.
While the former type is often intended for daily use, the latter is mostly for a specific purpose (for example, health monitoring). The general-purpose smartwatches are the watches replacing the traditional ones with an almost smartphone-dependent culture. The likes of Apple Watch, Samsung's Galaxy Watch (Tizen), and most Google-powered Wear OS devices fall within this category.
Click here to get the Apple Watch Series 5 (GPS, 44mm) – Gold Aluminum Case with Pink Sport Band!
With a strong battery life, they manage media playbacks, support an app ecosystem for use, answer messages by voice, and other extended tasks consistent with smart techies.
On the other hand, smartwatches for specific uses are designed to be less phone-dependent and more leaning as a stand-alone fitness tracker. There are built-in-for-all smartwatches moving between these two spaces now.
But there are products whose niche was specifically carved for markets that answer as specialized devices. These are smartwatch devices developed, for example, for hiking, flying or diving. These devices saturate the market as a response to specific needs.
Hiking watches, as an isolated reference, are for instance meant for remote travel with premium solid battery life features, to help in general navigation and GPS tracking, sorting basic vitals, and also ascertain information about weather forecast.
Products like the Suunto 9 Baro, TomTom Adventurer and the like are targeted for users to protect against drops, dust, bumps, and water. Then their build devices also for sailing enthusiasts, which help them keep track of variables like wind, direction, speed, and wind speed.
What Do Smartwatches Do?
To locate rightly the genius of the smartwatch revolution, you need to ask yourself if analog wristwatches are still commonplace. If you ask a random passerby for the time now, you will most likely see the person reach out to check his or her phone.
Though expensive, smartwatches have tapped into the digital showiness in recent years and helped wrist watches retain their traditional relevance with a bit of fancifulness and flair.
Smartwatches are digital tools that now only do more than what the usual watches do. They have installed apps that allow access to a wide range of digital media iterations, like play or listen to audio tracks and even stream radio to Bluetooth-enabled headphones.
Since smartwatches are also mostly touchscreens, you get to access functions like a calculator or thermometer; you can make voice or video calls,  send or receive messages, play games, read novels, watch movies and many others.
That said, let's answer the big question, how does a smartwatch work?
Click here to get the Samsung Galaxy Watch Active (40mm), Green – US Version with Warranty!
Record Heart Rate And Vital Signs 
If you are a fitness buff, this is a major market hack.
The key attractions of smartwatches are its excellent fitness-tracking features that allow users to measure their daily activities. For instance, The Fitbit Versa markets its product largely as a health-focused device rather than as a substitute to smartphones.
There are specific-use smartwatches that are made deliberately for athletics purposes. These watches let you track lap times during workout, distance, and route. Smartwatches are accompanied by accessories or built-in fitness features, like the heart rate monitor or cadence sensor which you can work with so you can pay attention to your heartbeat.
Users can daily follow up on their health status by scouting the number of steps taken in a day, the stairs climbed, their calorie consumption, how the sleep patterns vary, amongst other health indicators. 
Click here to get the Fitbit Versa 2 Health & Fitness Smartwatch with Heart Rate, Music, Alexa Built-in, Sleep & Swim Tracking, Black/Carbon!
Give Notifications 
Studies have been able to show that though our smartphones are often close to us, they are not really on us literally. This sets apart the smartwatches user experience and how the device itself works.
As established, the Apple Watch, Pebble, Samsung, LG, products from Motorola, and most fitness watches, all of them, can be synced with the user's smartphone. This helps transfer updates, activities, schedules and timelines to synced and supported products like the smartwatches.
Smartwatches support users to receive alerts about scheduled events and important activities on their calendars. It makes it easier for users to fulfill obligations that made them put up reminders about important dates and events.
When you do not respond to these notifications, there is a default assumption about your safety and security and the authorities would be alerted. That is super cool.
Makes A Great Travel Buddy
Smartwatches have GPS which helps a user navigate directions properly. It is like having Alexa strapped on you. It is a relief to be told to turn left when you are poised to go right or told to turn back when there are apparent crossroads ahead. 
Receive And Reply Messages Or Calls
For smartwatches connected to their phones, users are not apprehensive about leaving (or forgetting) their phones behind at home or in the car.
You can receive and respond to messages or calls from clients, friends, family and/or random callers without fretting about a phone left behind. This also includes receiving notifications from social media apps connected to the watch like Twitter, Facebook, WhatsApp, Instagram and Snapchat.
Thanks to smartwatches, you can stay ahead of interactions and your social community without bringing your phone out even if it was with you.
It is a popular, expected slush to often want to keep the phone tucked away in your purse, bag or pocket when in the crowd or while doing shopping. You can get loads of information like you would normally do over with a phone just by a mild slouch of arm towards you.
Tell The Time 
Smartwatches are so posh, so sleek, so smooth, but don't forget they are still watches first and foremost. They tell what the time is. It won't be a watch if it can tell the time. The selling point is that it is more than a watch, but it is no less of a watch either.
How Expensive Are Smartwatches?
Honestly? They can get a little pricey. However, they are generally quite affordable. So, you should be able to get one without boring a hole through your pocket.
So, except you wish to indulge an elitist appearance with a TAG Heuer Connected Modular, "paved with white gold", covered in 589 diamonds at a cost close to that of an arm and a leg, very good smartwatches with wide range features and functions can have a varied cost between a few hundred dollars to a thousand dollars.
Click here to get the Fossil Gen 5 Carlyle Stainless Steel Touchscreen Smartwatch with Speaker, Heart Rate, GPS, NFC, and Smartphone Notifications!
Are Smartwatches And Smartphones In A Race Of Superior Importance?
It appears the point made here is that smartwatches are meant, largely, to duplicate functions or tasks done by smartphones and maybe more. Curiously, if smartwatches have shared functionalities with smartphones, it begs the question about if some important features are shared too.
The current iterations of smartwatches in the market are rarely wholly standalone devices. This is compounded by the necessity for internet connection in the use of most of these watches. What has been done therefore is to design these watches to link directly with other smartphone devices that do have enabled data plans or internet connectivity.
Having internet access is key to enjoying all the freebies of using a smartwatch. As with a smartphone, having internet access opens the smartwatch devices to a whole world of potential capabilities.
Most of the functions discussed above, like getting message notifications, having GPS navigation and calendar synchronization, etc. are only possible if the smartwatches aren't offline. Bluetooth connection works for calls and messages, but not full access to other functions that require online presence.
What About Data?
So, do smartwatches use data? The answer is yes. But, are there options? The answer is also yes. Lots of smartwatches in the market today do not really require a data plan.
First, as connectivity-driven devices, smartwatches do not need a data plan independent of data plan for smartphones. Data plans can be shared.
This links with an important hack or tip when considering getting a smartwatch. Do not buy a smartwatch without assurances that it can work with your smartphone. You have to confirm that. Products are selective about sharing pairs.
Apple Watch will conveniently, and only, work with Apple products like the iPhones. Samsung's Tizen and Google's Wear OS platform watches will work with Android phones and selective devices with selective features.
For independent smartwatches, they can also share network connectivity where WiFi is active or visible. However, using a smartwatch that requires data plan can also be a huge convenience. You have to negotiate a data plan that fits the model of the smartwatch.
How About Battery Power?
Smartwatches are also supported by a battery life that functions as it is in a phone or any rechargeable gadget. The battery life survives for 24hours depending on its usage. The Apple Watch can give a typical 18-hour long usage without charge while Pebble lasts between 2-3 days. Incredible, yeah?
Another hack here is to pay attention to hybrid smartwatches. They look less fanciful, without touchscreens, and more like analog timepieces, but they boast of a longer battery life.
Click here to get the Fossil Hybrid Smartwatch HR with Always-On Readout Display, Heart Rate, Activity Tracking, Smartphone Notifications, Message Previews!
Are There Standalone Smartwatches?
The conventional belief is that a smartwatch requires a smartphone to work. This means that to use a smartwatch, you will have to connect it to your smartphone. That is somewhat true. Although nowadays it is possible to use smartwatches without phones.
For example, Apple Watch Series 4, Series 5 and Samsung's Galaxy Watch are products that offer cellular connectivity, with improved battery life, beautiful design, excellent fitness tracking features, amongst other premium attractions, with full independent functionality.
Click here to get the Huawei Watch 2 Sport Smartwatch – Ceramic Bezel – Carbon Black Strap (US Warranty)!
These cellular smartwatches can also handle basic tasks like texting, emailing, workout tracking, etc. That shows how that has largely changed. 
So, are we ready to go phoneless?  Well, we might just be on our way.